Pasadena, Rose City Church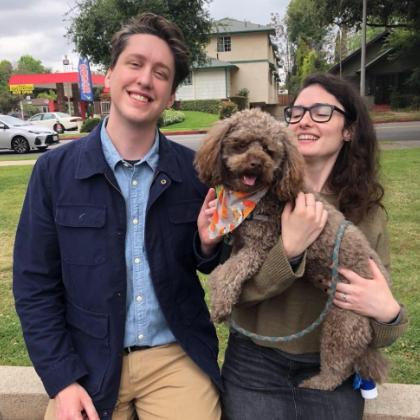 At the age of seven, I experienced my heart, as John Wesley might say, "strangely warmed" in a moment of prayer. On my knees, praying bedside all alone, I knew something had changed in me. That moment was just one of the many times in which I have felt God's warming closeness, saving and sanctifying me always.
I view my calling as bearing witness—both seeing and telling—to God's loving, redeeming, healing, and salvific activity in the world. In particular, I believe I am called to minister to those experiencing suffering, marginalization, or isolation by partnering with them in observing and trusting the presence of God, the One who unconditionally calls them "beloved."
A Google search! In my time at Fuller Seminary, I was exploring denominational homes and was looking on the internet for a tradition that was evangelical and egalitarian. This really narrowed things down. Soon, I found a home in Rose City Church and now in the entire FMC.